This Wiki is still being developed. Updates and improvements to this Wiki will happen commonly.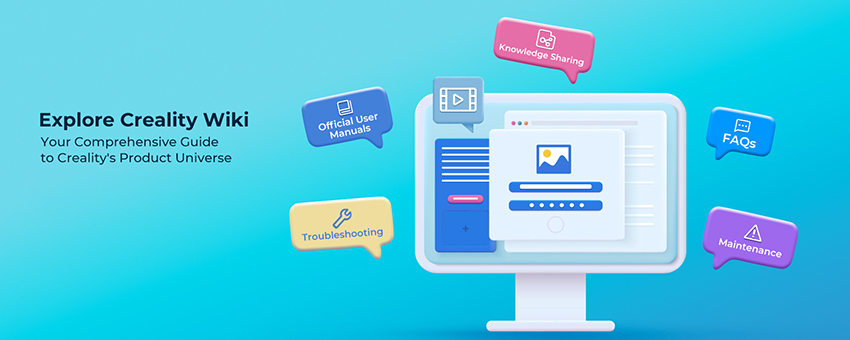 Shenzhen Creality 3D Technology Co., Ltd., known as Creality, is a world-leading brand of consumer 3D printers. Since our establishment in 2014, we have embraced our role as an "3D Printing Evangelist" committed to the innovation, application, and popularization of 3D printing technology worldwide.
Our forward-looking business strategy, termed "One Core with Two Wings," has propelled our rapid growth. Specifically, 3D printer products are at the "Core" of our business, which is assisted by the first "Wing" of ecosystem products like 3D scanners, laser engravers, filaments, and accessories. A second "Wing" of our business is Creality Cloud, an all-in-one 3D printing platform that gathers 3D models and enables a cloud printing experience.
Today, we are proud to manage the global brands of Creality and Ender, alongside our innovative brands, HALOT and Sermoon. With our products being shipped to over 100 countries and regions, Creality has topped global 3D printer sales charts. Our products, widely adopted by individuals, families, educational institutions, and enterprises, have received high acclaim from users and partners worldwide.
Our comprehensive R&D, production, and sales system, fortified by strategic collaborations with universities, has been instrumental in our success. With over 500 patents to our name, Creality products have garnered a number of honors such as the Red Dot Design Award and the Display Industry Award (DIA) by the Society for Information Display (SID). We have also been featured by reputable media outlets such as CNET, Space, Tom's Hardware, All3DP, TechRadar, and PCMag.
Upholding the philosophy of "Creating Reality and Realizing Dreams," Creality is resolute in harnessing the power of technology to make the world a better place and democratize the benefits of 3D printing. In line with our commitment to social responsibility, we actively promote sustainable development and support good causes like the Space Robotics Project (aka Robótica Espacial) in Brazil and a humanitarian project focusing on 3D-printed prosthetics in Tanzania.
Creality are committed to providing better services to our customers, you can find us through the following channels:
Service hotline: +86 755 3396 5666
Toll Free:1-833-513-5012
Online service
Creality official website: www.creality.com
click "Online Service" in the bottom right corner" to get Creality's official online service
Creality Cloud: https://www.crealitycloud.com
and also, you can get online support on any of Creality's official online stores, Creality Cloud APP, Soinc Pad, Creality Print, and other channels.
Facebook: https://www.facebook.com/crealitysupport
Email: cs@creality.com
WhatsApp: https://wa.me/message/KFJA2PMT2IBSK1
You can find the knowledge about Creality here, including but not limited to: